Course information
---
This Diploma programme has been designed as a residential course and late afternoons and evenings are designated to workshops, visits to vineyards and wineries and educational tastings. The Diploma session 6 (in 2018) will be held in Hungary and study trips will take international Diploma students to areas such as Tokay or Sopron.
In Austria study trips will focus on international varieties in areas such as Wachau and Kamptal or in Styria, but also on indigenous red wines and noble sweet wines in Burgenland. All visits, tastings and lunches are included in the course fee.
Course dates 2017/18
AUSTRIA, Rust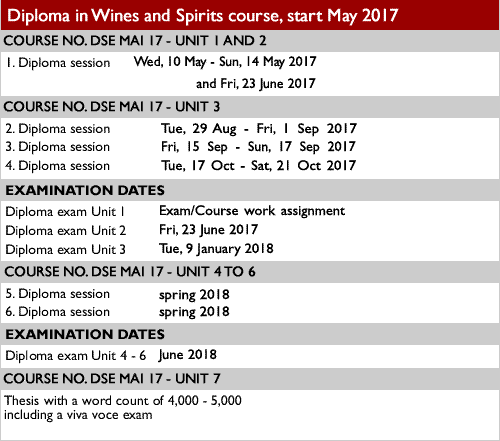 Course place
Weinakademie Österreich
Seehof, 7071 Rust
AUSTRIA
Course fee
There are various booking options: The course fee for Unit 1 and 2 is EUR 1265.-, for Unit 3 EUR 2170.- and for Unit 4, 5, 6 and 7 EUR 1615.- (total EUR 5050.-). Alternatively by booking Unit 1-3 the fee is EUR 3365.- and afterwards Unit 4-7 for EUR 1615.- the course fee comes to EUR 4980.-. By booking Units 1-7 the course fee accounts for EUR 4900.-.
Bursaries For more information please visit:
www.weinakademie.at/Diploma_Bursary_Scheme.pdf
Registration deadline Friday, 24 March 2017
Application form & registration and cancellation terms
» download application form
» download registration and cancellation terms